Social media can be a very toxic world as there are keyboard warriors and also people who just hate seeing others "happy".
There's even been many studies about how social media and suicide play a role to one another. Ironically, I watched a Kdrama last night and this exact thing happened as someone received hate comments and the woman had suicide after receiving many comments from one specific individual.
With the purpose of blocking out the negativity, Instagram will be rolling out a new feature that will filter out hate speech and harassment via DM request. The new feature will allow pre-emptive blocking of unwanted contacts.

Image via iMore
This new filtering tool is optional and will apply to DM requests as Instagram says that's how most users receive abusive messages. When activated, the tool will filter out your DM requests from specific phrases, offensive words and emojis. All filtered content will go into its own hidden requests folder.
Instagram has compiled a predefined list of offensive terms which was consulted by anti-discrimination and anti-bullying groups. Users can also customize their own list of words to block out! The function is similar to the current comment filter where offensive comments can be hidden from the profile and individuals can be blocked from leaving a comment on your profile.

Image via Lowyat
To toggle this feature, users will need to make their way to their "Privacy Settings" and find the section "Hidden Words". From there, all the filtering will happen on your device and none of the content will be sent back to the company's servers.
What if we blocked someone and they've created a new account?

Image via Instagram
Instagram has thought of that as you'll get the option to pre-emptively block new accounts which may have been created by that person.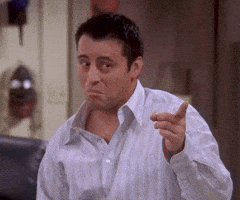 As for now, the filter system will only roll out in several countries and will be live globally in the upcoming weeks.
Pretty good initiative by Instagram as social media is full of people giving hate towards others. I think this is very useful to content creators and influencers as they normally receive the most hate no matter what they do.
What do you think of this new feature? Let us know your thoughts in the comments.
Credits to Lowyat and Instagram for the resources.

FOMO much? Follow our Facebook and Instagram for more updates.