I think everyone is either sick or literally have no effect when we talk about something Covid-19 related. But sometimes, bad things can have a good outcome.
Disneyland Resorts had one of the longest shutdowns in the park's history and they are finally going to open their doors to the public on the 30th of April 2021.
That's not the only news but it's announced that later in Spring (a season that's between March and June for those who do not know) they'll be unveiling their new Avengers Park!
Disney Parks and Marvel Studios announced that Avengers Campus will be opening their doors to the public on the 4th of June 2021 (Friday). The park was initially scheduled to open in summer 2020 when the Black Widow movie debuted in theatres.
With the park finally being able to open, they are subjected to the heavy restrictions due to the pandemic. They will be operating at a limited capacity as the state of California eases out of social distancing measures.
The Avengers Campus will offer marvel themed rides in the park alongside restaurants and shops. They had specifically designed the park to let visitors feel immersed as if they were actually in the MCU.
Some of the attractions will be a Spider-Man Adventure screen ride as guest help Peter Parker (the Tom Holland version) called Web Slingers.

Image via Comic Book.com
They can even enjoy the Guardians of the Galaxy Mission: BREAKOUT! drop ride which is already exists within the park itself.

Image via Insider
If you think that's cool, the food offering at Pym Test gym is themed to Ant-Man and the Wasp!

Image via Marvel
Doctor Strange won't be forgotten as he gets his Ancient Sanctum.

Image via Marvel
After going through all the rides, you'll be able to enjoy some Sharwama's at Shawarma Palace à la Avengers.
#JusticeForHulk hey, they forgot about his tacos!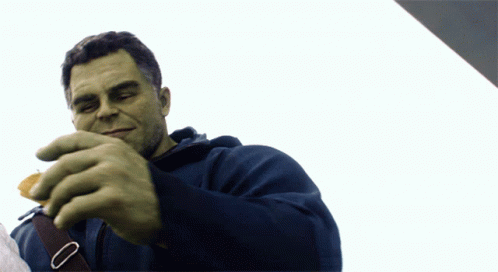 Scott Lang better remember to serve tacos at Pym Test Kitchen, or he'll have a flash back of these two incidents where his tacos are gone without a tres *ba dum tss*
"We are so excited to soon welcome our guests to Avengers Campus, the first land dedicated to Super Heroes at Disney California Adventure Park," president of Disneyland Resort Ken Potrock said in a statement via Marvel. "Guests of all ages can find their powers and our cast members will unite to create these special moments and memories."
"Avengers Campus will be a place where fans and guests can finally step into the universe they love, and stand alongside some of their favourite heroes," Marvel Studios representative Dave Bushore added.
Once people get vaccinated, will you be heading over to the new theme park? Let us know in the comments!
Credits to Mashable SEA, Marvel and Social Media for the resources.

FOMO much? Follow our Facebook and Instagram for more updates.