How could we forget last week's April Fool's Day?. Many food and beverage companies came up with their own whacky advertisements promoting the weirdest food fusions. There was Daboba's sambal belacan milk tea, MyKori's Nasi Lemak Kakigori, Indomie's Mee Goreng condoms, and many more! (I might be the only one that wouldn't mind trying all of these out hmm).
Our neighbour, Singapore joined in the bandwagon with their own Chocolate Whopper by Burger King! But wait….apparently it's not a joke?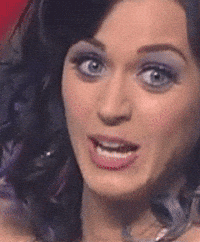 That's right, the Chocolate Whopper by Burger King Singapore is an actual new creation!
Image via Burger King Singapore
Maybe at first most people would think it's fake and assume that their new burger is filled with barbecue sauce instead. However that is not barbecue sauce you're currently looking at! It is indeed chocolate sauce!. At the moment it is unclear whether it's milk or dark chocolate sauce but personally I think the burger would taste great if it were to be the latter.
The burger fusion might seem a bit off to some but if you're into the sweet and savoury combination like me, this is absolute heaven!. Bacon and pancakes with syrup? Hell yes. Ikea meatballs with lingonberry jam? say no more, I'm having as much as I can!. Maybe you don't know it but you have actually been eating sweet and savoury fusion food all this while.
Back to the Chocolate Whopper, the ingredients are that of a typical burger which is made up of a flame-grilled beef patty, onions and tomatoes (and the not so typical ingredient: chocolate sauce!).
Image via Burger King Singapore
Do take note that the Chocolate Whopper can only be ordered through the Burger King Singapore app or via an in-store digital kiosk. With a chocolate sauced burger like that, you wouldn't think that Burger King Singapore would stop there did you? Sink your teeth in their other chocolate themed sides:
Mashed up fries. Those who are familiar knows this is not a new creation. It is finally making it's comeback!. (Image via Burger King Singapore)
6-piece Nugget Dippers with thick chocolate sauce to go with it. (Image via Burger King Singapore)
Attention! The Chocolate Whopper will only be available until 15 April 2021 so if you're in Singapore right now, try it before it's too late!
I really wanna try it but I'm not in Singapore right now! *cries a bucket*. I wish there was no Covid-19 and borders are opened. Those who are able to try, I am jealous!
Credits to Mashable SE Asia for the initial coverage.
FOMO much? Follow our Facebook and Instagram for more updates.