Have you ever came across a situation where you have spare cash and you were thinking of splurging it on something that you may or may not need? Well, this is exactly what just happened online.
The first tweet of Twitter boss, Jack Dorsey was sold for just over $2.9 million dollars.

Image via NDTV
A tweet… sold for… what…
No, it is not the physical tweet itself but in a form of a non-fungible token (NFT) which is known as a unique digital asset which has became popular recently in 2021. NFT's are essentially like a digital signature and digitally own items where you can't get it in any physical form.

Image via Cent
Each NFT has its own blockchain and it allows anyone to verify the asset's authenticity and ownership. Most common digital art is in the form of any pictures to a sporting highlight. Earlier in March, Beeple had sold a piece of digital art valued at $USD69 Million in March.
For those who are wondering how NFT's are sold, it is done via auction through a platform called Valuables. They are owned by a U.S based company called Cent.
If you're wondering who bought the NFT, it was confirmed by Cent that the buyer is Sina Estavi. According to his twitter profile @sinaEstavi, it says that he is the CEO of the blockchain company Bridge Oracle and is based in Malaysia. According to a report by Reuters, Estavi had said he is "thankful" about the purchase as many had commented about it.

Image via Tejaratnews
Bridge Oracle is a blockchain startup in Kuala Lumpur and is built on the Tron network. It is also a cryptocurrency platform which was created by Justin Sun who a Chinese token advocate who had spent USD$4.6 million to share a meal with Warren Buffett.
Can you imagine… the man bought the NFT with cryptocurrency. Yes, cryptocurrency.
The type of cryptocurrency used is Ether and he had used 1630.5825601 ETH which was valued at 2.9 million USD.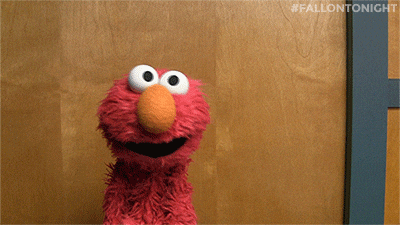 Dorsey is also a bitcoin enthusiast. He initially tweeted the item for sale on the 6th of March and also mentioned that the proceeds from the auction will be converted into bitcoin and the value will be donated to those who have bee impacted by Covid-19 in Africa.
As Cent is the platform for official transactions of NFT's to take place, they will receive 5% of the proceeds from the sale as Dorsey will receive 95% of the sales.
"These assets might go up in value, they might go down in value, but what will stay is the ledger and the history of 'I purchased this from you at this moment in time' and that's going to be in both the buyer, the seller and the public spectators' memory," Hejazi said, adding that this was "inherently valuable." Said Cameron Hejazi who is the CEO of Cent.
Estavi also said that people don't know the true value of a tweet as in the future, it could be just as valuable as the Mona Lisa painting.
Pretty interesting to see at the things that go about in the online world. Who knew that digital art could become a thing of value? Heck maybe a sh*t post of our own on Facebook that blew up on the internet can even become valuable. What do you think of this? Let us know in the comments!
Credits to Social Media, The Star and General Public Sharing for the resources.

FOMO much? Follow our Facebook and Instagram for more updates.