If you think you're the only one struggling during Covid-19, you probably should think again. Some people have to go to extents of borrowing money from others and this is exactly what happened in Singapore over the weekend.
A Facebook post was going around social media showing Food Panda delivery riders outside an apartment unit at a HBD Flat (subsidised public housing for Singaporeans) in Bedok, Singapore.
Afzai Nizan has gained over 1.2K shares as he wrote "Just another Food Panda prank order again?". He is a resident of the same building.
The Food Panda riders were all waiting outside the home, but the owner was not aware of any orders made by him. It was told that a total of 10 riders were waiting outside the home just waiting for the food to be claimed. Poor riders and what a waste of good food!

Image via Afzai Nizan (Facebook)
The Food Panda riders were later seen with the Singapore Police Force outside the person's home. According to a report by Mothership, the Singapore Police Force believes that the orders were made by loan sharks. They had even warned the loan sharks that the police force won't tolerate any type of harassment by the loan sharks.
"Those who deliberately cause annoyance and disruption to the public sense of safety, peace, and security will be arrested and dealt with severely in accordance with the law," the police told the Singaporean news portal.

Image via Afzai Nizan (Facebook)
Apparently, this is not the first time an incident like this has occurred.
Back in April 2020, a family had reported that loan sharks had ordered food worth SGD800 (~RM2,400) to their doorstep. Unfortunately, in Singapore, this behaviour is becoming increasingly common among loan sharks.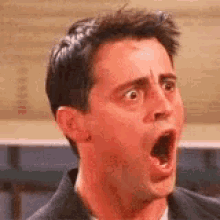 Mothership also reported that Food Panda Singapore is aware of these incidents happening. The company had taken action to come up with a blacklisting system where it blocks customers from making odd orders. The system detects of the order is against their algorithms and will deem the order as fraudulent.
The company has also previously warned the public of this issue and also warns users to not attempt to do this as they too need to consider the delivery riders "who are working hard round the clock".
I hope that this won't happen in Malaysia and it's very sad to see that the riders have to waste their time on orders like this. They need to make a living too. What do you think of this? Let us know in the comments!
Credits to Says for the initial coverage.

FOMO much? Follow our Facebook and Instagram for more updates.