I don't know about you but am I the only one planning on where to go once the Covid-19 pandemic eases up? When the borders open up, we could pay a visit to the Land Of The Rising Sun, Japan! Universal Studios Japan and Nintendo have announced that they will be opening their long awaited Super Nintendo World on 4 February 2021.
Watch the video here:
Universal Studios Japan and Nintendo have also announced that the biggest attraction at the park will be a Mario Kart-Themed roller coaster! There will also be a Mario Kart: Koppa's Challenge or also known as Mario Kart: Bowser's Challenge where Augmented Reality (AR) and projection mapping technology will be used as it takes place in "Bowser's Castle".
The attraction will "start" on the staircase leading to a large Bowser statue. (That is if you can make it to the top)
This will lead you to the rollercoaster which is the shape of the "kart" and it sits up to 4 people.
Each rider will receive an AR headset as they will be competing in a game by racing with another "kart" as there are 2 tracks.
No, you won't be able to drive around the track as if you're actually in Mario Kart as you'll be on a rail.
On a high note, Covid-19 is still a key worrying point to those who will be visiting the park in Japan as the Nintendo-themed theme park will open in February. Knowing the fact that AR headsets will be used during the ride does not look like it's hygienic as it needs to be consistently cleaned after every use.
For those unaware, the number of cases in Osaka has been on the rise as they recorded 381 positive cases on 29 November 2020. They have been avoiding strict lockdowns as they have been using contact tracing applications. Even Universal Studios Japan is currently operating at 50% visitor capacity.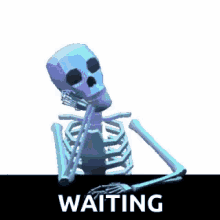 Time to wait till the day we can travel again. For now, let's just play some mario kart.
Credits to SoyaCincau for the initial coverage.

FOMO much? Follow our Facebook and Instagram for more updates.