Let's be real, I'm sure we all miss getting our weekend street food especially when CMCO is going on for the time being, We can't even go to our usual pasar malam. Well, we have some good news to our non-muslim friends!
Tiger is introducing the world's first Street Food Virtual Festival only for this November. Here are some important details of the festival:
Date: Friday, 6th November- Sunday, 29th November 2020
Day: Every Friday, Saturday and Sunday ONLY
Time: 11am-9pm
Location: Klang Valley and Penang
(This festival is open to Non-Muslims from aged 21 and above only)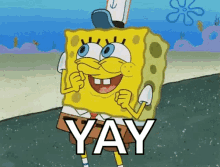 Now how is this festival unique you ask?
You get to customize your own avatar with a choice to pick the outfit

The festival is focused on 88 food vendors from three areas such as KL, Penang and Selangor

Enjoy Exclusive menu items from Vendors such as Yut Kee, myByrgerlab and more

Go on adventures like Tiger Crystal Mountain Climber Challenge and The Tiger Beer Hunt with Harvinth Skin and Lizz Chloe

All street food experience ONLINE except.. no pushing yourself through a crowded sea of people!
Registration for this festival is free. If you are within 15km of the selected food vendor, DeiliverEats can send your food to your doorstep! Other offers include:
Once you have registered, you will automatically be rewarded a can of Tiger Crystal which is redeemable when you purchase your food ( Yes, you get to have the real drink sent to you, not just virtually LOL)

Tiger Crystal Mountain Climber: When you score 300 points, you get to win an RM5 promo code which is available to only 88 participants daily

Tiger Beer Hunt: If you manage to find all bottles, you get to win an RM5 promo code which is available to 100 participants daily
Curious to find out out more about it? You can head to their Instagram: @tigerbeermy. We know that everyone has a lot of time in their hand where most of us are just staying so this is exciting that Tiger has created this virtual festival for us to give ourselves something to look forward for. Time to share the news with your family and friends!!
#Tiger #Streetfood #Festival #weekend #november #TigerCrystal #Beerhunt #nonmuslim #KL #Selangor #Penang #virtual
Credits to KL FOODIE for the resources.
FOMO much? Follow our Facebook and Instagram for more updates.