With a total of 119.8k followings on Twitter (@HavocCikb) and 642k of followers on Instagram (cikb_havoc66), Cik B, whose real name is Nur Edlynn Zamileen Muhammad Amin, posted an OOTD across her social medias with a caption "lama tak ootd".
The outfit is cool, the caption also damn chill like "eh see this is what I'm wearing" then BAM! Many people started asking about the value of the items she was wearing…
Cik B then proceeded to upload an image with price tag of each item on her recent OOTD listed… that shocked the internet with the total amount of the price of each item.
I mean, she's kind enough to not include the price of the clothes and pants… but have you calculated how much that costs? If you are not, somebody did it for youand captioned 'boleh bayar duit rumah half' … yeap bro I feel you.
Can you imagine that we can buy 2 Full Spec Myvi with that amount of money and probably half a house like how our brother (@shaqkidohun) said.
Maybe that's why this controversial post is attracting alot of attention on social media with some negative voices saying that Cik B shouldn't 'flex' like this especially in this economy situation. On the other hand, there are a few people who came out with some really funny comments:
That's pretty much the case, yes its controversial, yes its funny and yes she is only 15 and wearing almost RM 120k on herself. Then again, being in the social media era, where we are drowned in a pool of opinions and ideas, I think it will be easier for you and for everyone else to just laugh things off without leaving a negative comment behind.
Also, just a reminder to all the teens out there, you don't need to try to be like anyone else – famous or rich, to be happy in life. So don't go crazy and tell your parents that you want to dress like Cikb, be happy with yourself and work hard towards what you want … in a right way (don't go rob the bank or force your parents).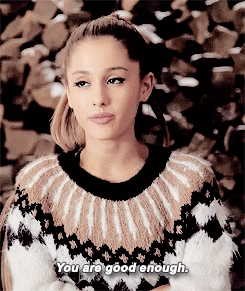 Alright that's all. If you want to know more about Cik B, visit her social media and if you want to know more about her family here.
Credit to Malay Mail for the initial coverage!
FOMO much? Follow our Facebook and Instagram for more updates.