"Obviously, UM is a run-down local university and the tuition is not as high as my university. Plus, isn't my university more popular??"
This statement was made by a confessor in UTAR Confessions page that became debatable.
According to the confessor, their friend who graduated from a local university, Universiti Malaya, is earning a salary amounting to Rm6k and on the other hand, the confessor who graduated from a private university, is having a salary of Rm3k only.
Apart from mentioning the university that their friend graduated from, the confessor also added that the friend obtained a first-class honours degree with an impressive CGPA of 4.0.
In a forum found in Quora, a response regarding a similar topic mentioned that during a job interview, employers are more interested in knowing what you have studied and from there, what you can apply to your job. If anything, most employers do not even care about university ratings.
We believe that it is finally time we can all agree that whether your university was private or local, popular or not, it really does not matter. What matters more is on the quality of education, the knowledge that you have absorbed and also the experience that you have gained throughout your preparation process before your working life.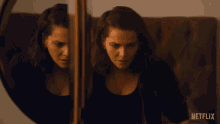 Let us all start to look at ourselves in the mirror and ask if it is worth our time to compare ourselves with others. Maybe there are some skillsets that you can improve on in order to be a better working individual and who knows, your salary can increase from there. If you feel that the workplace is not suitable for you, then maybe it is time for you to consider on finding a new job.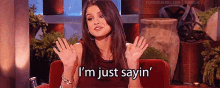 #Private #Local #University #Income #Quality #money #Job #cgpa #Universityrating #popularity
Credits to WORLD OF BUZZ, QUORA, UTAR CONFESSIONS for the resources.
FOMO much? Follow our Facebook and Instagram for more updates.