Starting from November, all 169 cinema operators in Malaysia will be temporarily closing due to the difficult situation that we are all in now in means of respecting the Covid-19 measures and understanding that due to the second round of lockdown, there are weaker demands from the public and revenue losses.
Malaysian Association of Film Exhibitors has released a statement mentioning that they as a group have collectively agreed to shut operations for the time being due to the current pandemic situation where the numbers have been increasing have provided much concern for the safety of the public even though there are no cases of Covid-19 resulting from going to cinemas. This precaution measure is also due to the lack of new movie releases that can attract avid movie enthusiasts and operators would have to spend more to comply with Covid-19 measures.
Cheah Chun Wai, MAFE Vice President thanked cinema goers for understanding and supporting on this decision and he noted that the cinemas will be looking forward to be welcoming everyone back soon to share the amazing experience of watching movies on big screens again.
There is no exact date on when cinemas in the country will be re-open again but Malaysian Association of Film Exhibitors (MAFE) will be monitoring and will react accordingly as markets conditions improve.
I'm sure that some of us are devastated by this news but all we can do now is be patient and stream on movies online first to help save our dear country Malaysia! But to be frank, Let us hope that the upcoming James Bond Movie, No Time To Die will be screening when our cinemas open again or it's going to be No Time To Watch for all of us instead.. *CRIES*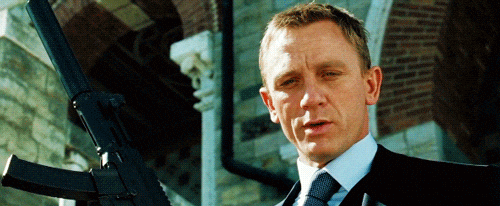 #cinemaclosing #cmco #gsc #bmo #sad #jamesbond #MAFE
Credits to COCONUT.CO for the resources.
FOMO much? Follow our Facebook and Instagram for more updates