We are 10 months in to 2020 and we all have one question in mind, when can we travel again? We are currently in a rough state as another wave of Covid19 is on the rise which impacts our local travel industry economy. Tourism in Malaysia plays a big role as it brings in one of the biggest revenues to our economy. In 2019 alone, we had over 26 million tourist which brought in more than RM86 million of expenditure.
Credit: https://www.tourism.gov.my/statistics
Is there any kind of international travel allowed now? Here are some types of travel which is allowed in Malaysia:

1) Johor – Singapore Causeway Borders
Only valid for those who hold a work pass in Singapore known as the Periodic Commuting Agreement (PCA).
Those working in Singapore must remain in Singapore for 90 days from their work period before returning home.
Those under the Reciprocal Green Lane (RGL) can only travel for essential businesses for only 14 days.
2) Returning Abroad for Studies.
Local students who are abroad can return to Malaysia but must undergo the 14-day quarantine period.
Local students in Malaysia may also go abroad for their studies but will be subjected to the 14-day quarantine period (depending on the country).
3) Medical Travelers
International patients from specific countries can enter Malaysia for medical treatment.
The standard operating procedure (SOP) is set by the Malaysia Healthcare Travel Council (MHTC).
Divided into two phases 1A for treatment requiring Intensive Care Units (ICU) and 1B for those with critical health issues such as heart disease, cancer and other conditions.
To get to know about medical tourism, head over to Malaysia Healthcare to find out more.


Does this mean that there are plans to reopen borders soon? Unfortunately, no. According to an interview by NikkeiAsia with Malaysian Tourism Minister Nancy Shukri, our borders are likely to remain close till the 2nd quarter of 2021. She states that Malaysia is in the middle of re-drafting a "Green" list of allowed countries to enter after seeing the statistics of the second and third wave of Covid19 in the previously allowed countries list.
BUT WAIT, IT'S NOT THE END OF THE WORLD YET!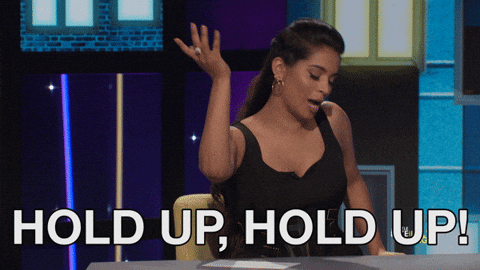 If you really want to travel (at your own risk), local tourism is still allowed! But do note that some areas are in the current CMCO measures so we wouldn't be able to travel even if we wanted to.
This is where Loka Local comes in!
We caught up with Rachael Lum, author from Loka Local to tell us more about themselves.

"Loka Local offers unique tours, workshops and activities in Malaysia by connecting with local experts! Given that Covid19 has disrupted the tourism industry, it is estimated that tourism may return back to normal in at least 4 years or may also not necessarily go "back to normal" as Covid19 changes the whole situation. Most visitors to our webpage is mainly expats living in Malaysia and foreigners then followed by locals."

When MCO reached our shores, we leveraged on technology and storytelling and wanted to create new ways for everyone to explore and experience tourism. With that we offer two things;

1) Loka Local's Online Experiences
- Book a date for your experience, wait for a confirmation and then set up your laptop or mobile device and you're good to go!

2) Loka Local's Virtual Reality Visit
- Join in as we create an immersive virtual tour to support local travels and experiences around Malaysia!

For more information, visit Loka Local's website here!
Link: https://www.lokalocal.com/
That's for local tourism and now you may ask, what about International Travel? Sadly, this is still a no go for us. The international tourism economy will be the hardest to recover as seen by not only our local airlines suffering but even international companies such as Thai Airways are trying their hardest to stay afloat as one of Thailand's biggest source of income comes from their tourism industry.
MYC! caught up with Azzanea Ahmad, the Content Specialist of Traveloka to share her thoughts on the current situation.

Traveloka is an Indonesian based company that provides a variety of travel needs in one platform such as airline ticketing to hotel booking services and more around South East Asia. Our main focus during this pandemic is to support the safe transition to the new normal. We currently collaborate with our partners by offering various special offers for traveling while upholding the protocols for health and hygiene imposed by the government. Aside from aiding our customers, we also put as much effort to contribute back to the frontlines and Covid19 foundations as mentioned by Azzanea.

"We don't have a prediction on when the travel industry can return to normal, however we believe the industry will rise again quickly once the Covid19 pandemic is over. There been conversations about Malaysia exploring travel bubbles to several countries, but no definite timeline has been announced."

During the pandemic, Traveloka Malaysia will have monthly offers specifically during the double-digit months such as 10.10 in October, 11.11 in November and 12.12 in December. Watch this space as you'll be able to tune into the best travel offers on their Facebook Page Traveloka MY !


Final Thoughts

We have been hearing word of a Travel Bubble as a possible plan to revive the international tourism economy. Malay Mail reported that Tourism Malaysia has targeted Q1 of 2021 as the time for "Green Bubble Travel" to happen between Asean countries provided the Covid19 situation in Malaysia is under control.

For now, let's support our local domestic tourism industry the best we can while following the current SOP's to flattening the curve. We did it once, doesn't mean we can't do it again now can we?

That or we'll end up going out like this.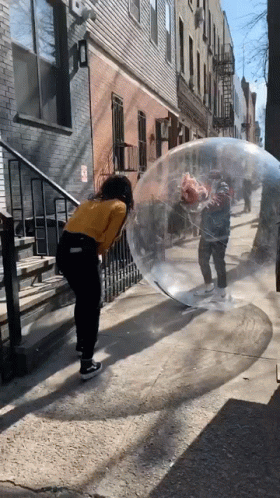 #Travel #Wanderlust #WanderlustTravels #Lockdown #Pandemic2020 #Coronavirus2020 #covid19 #lockdownathome #staysafe #travelbubble #notravels #bordersclose #lokalocal #traveloka #supportlocaltravellocal
Credits to our intern Nabil Luqman for drafting up this article and also our Editor for connecting with Traveloka and Lokal Local.
Having FOMO? Follow us on Facebook and Instagram for more stories and updates.