Instead of receiving consoling messages from fans for being tested positive for COVID-19, tennis superstar Novak Djokovic is facing a barrage of angry comments for not just organizing a series of exhibition matches during the pandemic, but also participating - not to mention that the events that he organized DID NOT practice social distancing.
The Serbian tennis world #1 was tested positive for COVID-19 after taking part in matches that were in Belgrade and Zadar, Croatia.
Djokovic's wife, Jelena, and his fitness coach, Marco Panichi, were both tested positive as well.
3 other tennis players competing in Djokovic's exhibition matches and one of the player's coach were too, tested positive for COVID-19.
i. Grigor Dimitrov
ii. Borna Coric
iii. Viktor Troicki
iv. Christian Groh
(Grigor's coach)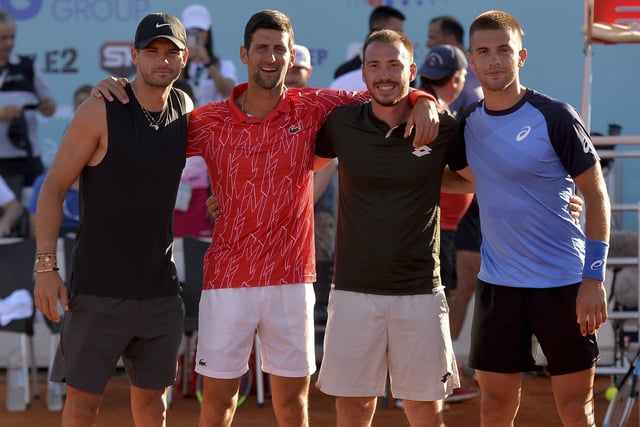 "I am extremely sorry for each individual case of infection. I hope that it will not complicate anyone's health situation and that everyone will be fine," said Djokovic.
"We're back in Belgrade and I've tested positive for COVID-19 as well as Jelena. The kids have tested negative. We will remain in self-isolation for the next 14 days and repeat the test in five days," he added.