Disclaimer: Before you guys get all excited, these sex dolls were fully dressed...
Anyway... 6th-placing club in the K-League soccer standings, FC Seoul, had to publicly make an apology after yesterday's laugh when the club used sex dolls instead of mannequins to fill up its empty stadium for a match against rival club, Gwangju FC.
"Just look at their breasts, they were four times bigger than those of normal mannequins," commented a fan on the club's Instagram page.
The post has since been removed.
The club reported that the supplier, Dalcom, had told the team that these weren't "adult toys" and had apologized for not taking the initiative of checking before displaying for the match.
"We wanted to bring some fun elements to the no-fans game and give the message that we can overcome this difficult period," says the club.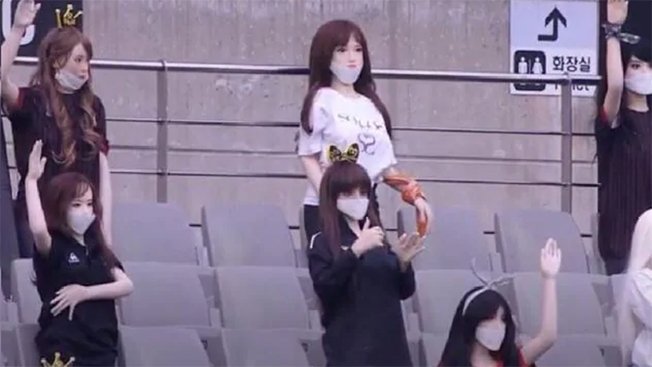 "But the problem was we failed to make detailed checks, which is our fault without a doubt," the club added.
Well I could definitely say that these "adult toys" were a great motivator for the team as FC Seoul defeated Gwangju FC 1 - 0, thanks to a whizzing strike from Han Chan-hee -- which also resulted to Gwanju FC being relegated down a tier.
Still, this "bad press" challenges the whole goal of making their future matches "Family-friendly" to be watched online during the MCO.