The well-worn cliché goes that many sectors of the working world were off-limits to women.
For any woman who dreamt big, the idea that they could stand as equals to their male counterparts was always laughed off as a fantasy.
Today though, women are increasingly stamping their mark on the world as they rightfully show just how much they can contribute to society.
Among these heralds of change is Angelene Koid Sook Lee, a 31-year-old Malaysian software engineer whose contributions to her field are highly recognized.
She played an important role in the Motorola team that developed a two-way "walkie-talkie" radio that is more durable and reliable during emergency situations.
The device saved a life in 2016 when a US deputy sheriff, left stranded in a tree during a flood, managed to call for help using the radio.
While she has made quite a name for herself, she has not forgotten her roots, coming from a Penang family.
Through persistence and hard work, she graduated from Inti International College Penang with first class honours. Since then, Angelene has been showered with praise for her contributions to her field.
...and in 2019, she won The Critical Communication Association Young Engineer of the Year award, much to her disbelief.
Angelene (second from left) during her graduation ceremony for the Diploma in Microelectronic Engineering programme in 2011.
"The biggest highlight so far was participating in WE19, the world's largest women's engineering conference where I got to experience many talks given by female leaders from all over the world," says Angelene.
The engineering field tends to underrepresent women, despite their achievements and capabilities in the industry.
In light of that, Angelene expresses her gratitude for not facing any difficulties due to her gender.
"However, some people may not take my input as seriously, since I am still young. In these situations, I have to strive harder to get my points across," she adds.
Angelene is indeed passionate about what she does. Her work hours may be flexible, but she works hard nonetheless, coding and programming.
The satisfaction gained from solving a particularly difficult problem is what keeps driving her forward.
"Nothing comes easy in life, but persevering until the end through tough challenges gives me great satisfaction because that's how I learn and grow," she says.
It is these challenges that drive Angelene and as she delves deeper into her work, she comes back up each time wiser and more confident.
"I want to continue my involvement in innovation development and I hope to have at least one patent filed one day," Angelene says.
Engineering is not a bed of roses, however, and some problems do not have easy solutions.
"As a software engineer, it can be difficult to find efficient algorithms for solutions because they are complex. Our solutions have to be precise and error free."
With the backing of her team though, solutions can always be brainstormed no matter how tough the issue at hand.
The need to communicate with stakeholders and to fulfil their expectations also can prove difficult, but Angelene is confident in her ability to overcome such challenges.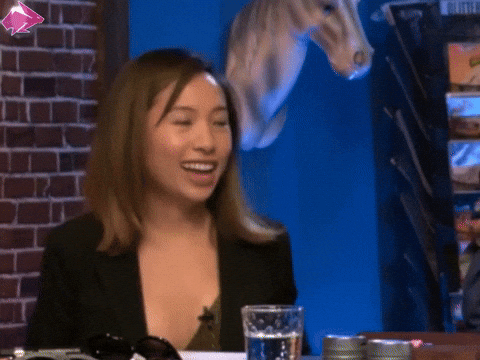 In light of the Covid-19 crisis and the subsequent movement control order, Angelene believes that the Malaysian engineering scene can potentially improve the lives of Malaysians.
Artificial intelligence and other advanced technology can play a vital role in protecting first responders from infection as well as safeguard communities.
She also believes that the integration of technology into existing security systems can help in law enforcement, identifying potential suspects and keeping tabs on police officers.
For Angelene, a good engineer must possess curiosity, logical thinking and communication skills.
"A good engineer has to constantly be curious about how things work," she says.
"This helps to drive a growth mind-set which is critical."
Logic provides engineers with the solutions to their problems whereas having good communication skills enables them to discuss matters with people outside the engineering field.
She has words of encouragement for women who wish to take up a life of engineering like she did.
"Do not feel shy in asking questions and embrace the challenges you face along the way. Don't ever let anyone stop you from pursuing your dreams."
She reiterates that engineering can be challenging, but trusting in yourself can carry you far.
"Every engineer starts off almost exactly where you are, so just continue to be curious and never stop learning!"
Source: FMT